Behavioral neuroscience and comparative psychology
Psychology PhD specialization
Uncover the "why" in human and animal behavior in ASU's doctoral program in psychology with a focus on behavioral neuroscience and comparative psychology.
Specialization description
Degree awarded: Psychology, PhD
Behavioral neuroscience and comparative psychology (BNCP) is one of six degree specializations offered through ASU's PhD program in psychology. Students are trained in interdisciplinary research on cognitive, affective and social processes, as well as underlying neurobiological mechanisms. They work closely with faculty mentors and engage in preclinical models investigating topics like:
Addiction and drug abuse.
Aging across the lifespan in health and cognition.
Behavior of dogs and their wild relatives.
Health, cognitive and neurobiological consequences of chronic stress.
Negative emotional states.
Hormonal influences on behavior.
Menopause variants' impact on neurobiology and cognition.
Neural circuits and mechanisms that predict complex behaviors.
Sex differences in behavior.
The Department of Psychology fosters a collaborative learning environment. Students specializing in BNCP complete core curriculum unique to this area of study while interacting with faculty and students across all areas of psychology.
Important dates
September 1: Fall 2024 application opens.

December 1: Fall 2024 application deadline.
Students must submit ASU's graduate application and the Department of Psychology's Slideroom application to be considered for admission.
Faculty and research labs
Experience world-class academics taught by renowned professors who are leaders in the field of behavioral neuroscience and comparative psychology.
Courses and electives
Graduate students in the behavioral neuroscience and comparative psychology training area are expected to complete 84 credit hours. The coursework for each student is individualized and based upon the student's previous training, research goals, and mentor and committee consensus.
Students will take three core courses covering behavioral neuroscience and comparative psychology, two skill courses, at least one elective course to expand their breadth of study, and two in-depth seminars. This research-heavy program requires students to participate in weekly seminars, as well as complete a dissertation.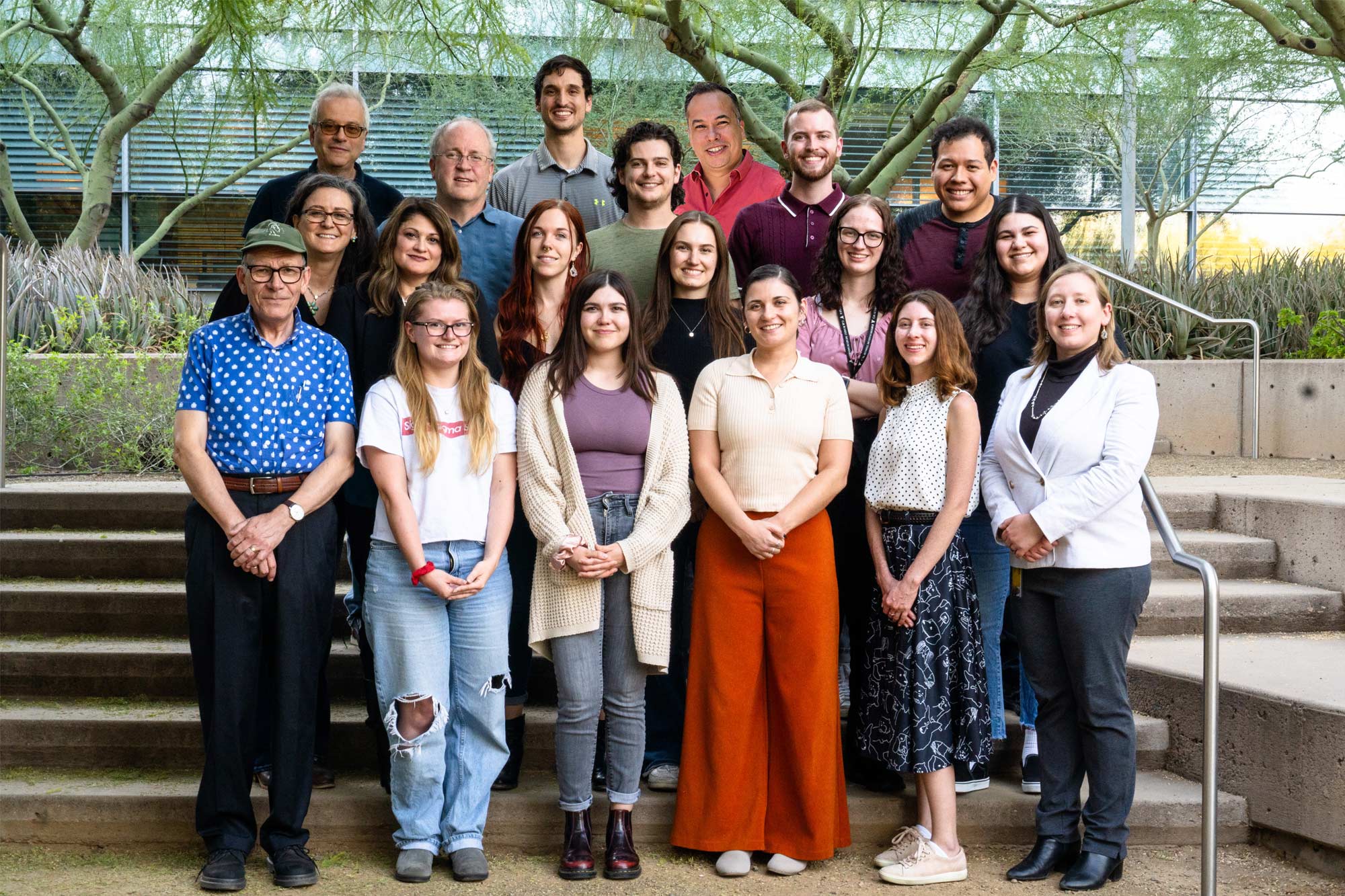 The behavioral neuroscience and comparative psychology specialization is committed to training the future trailblazers of scientific discovery and academic leadership.
Faculty members serve not only as educators but also as mentors, guiding students towards impactful research and fulfilling careers, including tenured positions at universities and leadership roles within related industries and non-profit organizations.
Get in touch
For questions about the specialization, email the BNCP area head, Dr. Clive Wynne, directly at clive.wynne@asu.edu.
Other specialized areas of study